Dr. Robert Young / Dr. Gabriel Cousins / Sang Whang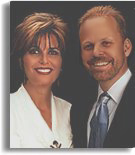 Dr Robert Young, author of the pH Miracle Living and widely recognized as one of the top research scientists in the world in this field drinks alkaline water and recommends that you do the same.
This is a page from his official website of Dr Young and Shelley Redford Young here they write about alkaline water and the Jupiter Water Ionizer that they consider to be the best ionizers that mony can buy.
"Disease is not about the cells or tissues or organs, it is all about the hydration and the quality of the fluids of the body that surround the cells that make up our tissues and organs."
Dr Robert Young and Shelley Young
Dr Gabriel Cousins, "Conscious Eating" says:
"Water Ionization could be one of the most important health breakthroughs in our era"


Cousins, like the other experts mentioned here, practices what he preaches. At 60+, he is in vibrant health.At sixty he can do over 400 push-ups, more then he could as a Champion Sportsman at his physical peak.
Cousins says that he is in better shape now then when he was a young man.
This is a fascinating interview.

Sang Whang, author of "Reverse Aging", the first scientific book that looked at and researched the health and anti-aging effects of alkaline ionized water. Sang Whang has been drinking alkaline ionized water (to which he adds a couple of drops of his Alkalife supplement that has a balanced composition of minerals) for 20 years.
Sang Whang is over 70 and is intending to live to be well ove 100.