Dr. Ray Kurzweil / Dr.Terry Grossmann M.D.
Ionized Water has been written about and highly recommended in several top health books by independant, eminent authors that drink it.
The number of prominant health experts that drink Alkalkine Water is impressive, and is growing as more and more people hear about it.
Most of these and other experts have written books, written papers or given lectures about the health problems of acidity and how alkaline water is the simplest, most effective way to Alkalize, Hydrate, Detoxify and Mineralize the body.
Why do these experts drink Alkaline Water?
Dr Ray Kurzweil and Dr Terry Grossman, in their groundbreaking book "Fantastic Voyage: Live Long Enough to Live Forever" state that:
"Consuming the right type of water is vital to detoxifying the body's acidic waste products and is one of the most powerful health treatments available."

"We recommened that you drink 8-10 glasses per day of this alkaline water. It is one of the simplest and most powerful things that you can do to combat a wide range of disease processes. It is interesting to note that in Japan , professional sports teams drink alkaline water to improve their performance"
.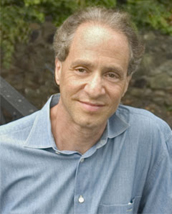 Ray Kurzweil is one of the world's leading inventors, thinkers, and futurists. Called "the restless genius" by the Wall Street Journal and "the ultimate thinking machine" by Forbes magazine, Kurzweil's ideas on the future have been touted by his many fans, who range from Bill Gates to Bill Clinton.
Time magazine writes:
"Kurzweil's eclectic career and propensity of combining science with practical—often humanitarian—applications have inspired comparisons with Thomas Edison."
Ray Kurzweil has been awarded 12 honourary doctorates, and honoured by 3 US Presidents, including Bill Clinton.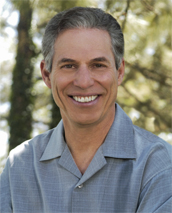 TERRY GROSSMAN, MD, is the founder and medical director of Frontier Medical Institute in Denver, Colorado. His longevity medical practice attracts patients, including many VIPs (such as coauthor Ray Kurzweil) from around the country and the world.
He is a member and board certified by the American Academy of Anti-Aging Medicine as well as the American Holistic Medical Association. His special field of interest is nutritional medicine (the treatment of illness with nutrients such as vitamins, minerals, anti-oxidants and natural hormones) and anti-aging medicine.
Dr. Grossman is licensed as an M.D., and an M.D.(H), a homeopathic medical doctor.
He is assistant professor of family practice at The University of Colorado School of Medicine.
Dr. Herbert L. Jacobs, Chairman, Complementary and Alternative Medicine Task Force of the Colorado Medical Society describes Dr. Grossman as:
"One of a handful of modern-day physicians who are laying the foundation for a new paradigm in medicine, combining cutting-edge medical knowledge with the best evidence-based complementary therapies."

 

 

 

Find out more about Kangen Water™ - contact us here